CUSTOMER // C-Cloud
Arkivering i Cloud?
With an increasing amount of data as well as growing demands from IT security and auditing, one of our large customers wanted an 'off-site' archiving solution. The customer is a global company, and today has a good collaboration with Microsoft, where they with Azure use several of their cloud offerings. After several workshops and analysis of needs and requirements, however, it became clear that Consular's cloud solution - C-Cloud, could also be an option.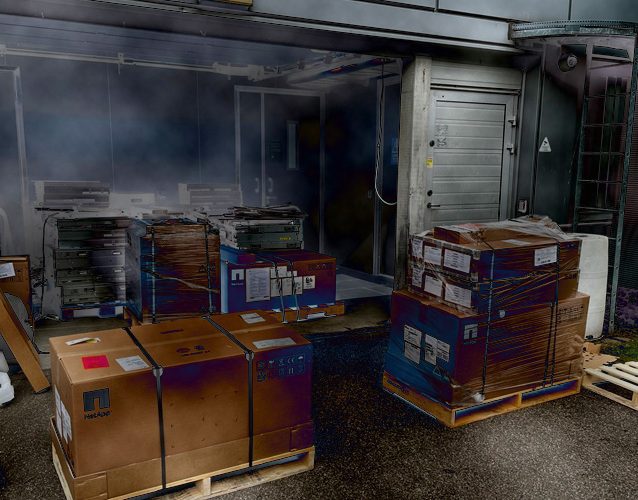 Data located locally & attractive TCO
The customer ended up choosing Consular's cloud solution - C-Cloud, which offered a billing model on cloud-like terms with either a fixed GB price, whether consumption went up or down and without binding, or as a 36-month reservation. (Incidentally, the same terms as the public cloud providers offer.)
The fact that data was placed in Denmark was of great importance for the choice of Consular as supplier, as it was vital for the customer.
Furthermore, the customer was presented with a very attractive TCO, which also supported the larger amounts of data that the archiving solution will grow to. The capacity starts with 1.5PB data, but is expected to grow to approx. 4.3PB data.
Fulfillment of Requirements and Fast Recovery Time Objective (RTO)
In the wake of the Schrems II judgment, there have been doubts about requirements for the placement of personal data within/outside the EU. The customer did not expect personal data in the solution, but conversely could not be 100% sure. Therefore, it was a great advantage that Consular could guarantee that all data remained in Denmark.
When data is stored in Denmark, it also means that if the accident should occur and the customer would take their copy of data into use, then data can be restored significantly faster and cheaper than if the data volumes were in a public cloud.
The customer is also considering introducing WORM protection (ransomware), which the archiving solution also offers, so that the transferred copy cannot be changed/deleted once it has been transferred.
Datacenter - C-Cloud
Consular har eget 24x7x365 datacenter, som hedder C-Cloud. I C-Cloud tilbyder vi kunder løsninger, hvor vi driver deres infrastruktur indenfor storage og backup samt overvågning og rapportering af diverse applikationer, databaser og fildata.